Dr. Bryan Ales providing full service chiropractic, functional medicine, and rehabilitation.
Dhanell Azada is a licensed acupuncturist and practices NAET (Nambudripad's Allergy Elimination Technique).  She approaches treating her patients with an open mind, compassion and a holistically integrative prospective.  She works with patients using gentle and safe techniques to achieve balance in health, restore function and flexibility and create optimal conditions for longevity.
Hill Anatomotor Roller Massage Table with optional Lumbar Traction, Cervical Traction and Variable Speed. The Anatomotor has a moving top on which the patient glides back and forth just under the normal respiration rate. Two sets of adjustable-height massage rollers straddle the spine and rhythmically loosen taut muscles.
The application of soft-tissue manipulation techniques to the body, generally intended to reduce stress and fatigue while improving circulation. The many variations of massage account for several different techniques.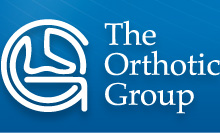 Powered by Appointment-Plus